JILL OTT
Science Coach Executive Director
Jill is the Science Coach Executive Director and inventor, who used her five years of elementary to college science teaching experience to develop the successful Science Coach training and support system. Jill brings a wealth of knowledge from not only her teaching career, but also from executive, software entrepreneur, and non-profit management experiences. Prior to running a consultant company for three years, Jill was the Development Director for the Academy of Applied Sciences and Executive Director for 14 years of the Mastodon Fair, a non-profit that was the largest art and science fair in the United States.
Growing the Mastodon Fair from one county to 12, increasing participation to more than 3,000 students, and creating a commercially-available software product called E-Fair for the complete administration of a science or art fair, were some of the major accomplishments. As a 20-year CEO of an entrepreneurial software development company, Jill raised $3M in venture capital, had one patent awarded, and secured contracts with seven Fortune 500 companies and one multi-year government contract.
SHAWN MORRIS
Program Coordinator
Shawn joined Science Coach in January, 2020, as the Program Coordinator. Shawn is responsible for recruiting, managing, and supporting the Science Coach teams of Head Coaches, Teacher Coaches, and students across the United States.
Shawn's excellent attention to detail, inquisitive questioning, and task prioritization proficiency are great skill assets perfected during her 28-year career with Missouri Department of Social Services, Children's Division, where she worked as a child abuse/neglect investigator with a specialized statewide unit for over 19 years.
ALLAN WAMSLEY
Manager of Products and Strategic Initiatives
Allan joined Science Coach in March of 2023. As the Manager of Products and Strategic Initiatives, he leads Strategic Planning and implementation, is responsible for sales and business partnerships, coordinates professional development opportunities for Coaches, provides marketing leadership, and is responsible for AIM products on Science Coach's learning management system.
Allan comes to Science Coach with over 30 years experience in higher education. In his most recent role, he was Dean of Academic Services and Integrated Planning at a two year transfer and technical College. He has extensive experience in online course development, support, and assessment. He has led strategic planning and assessment initiatives. Allan has also spent several years supporting concurrent enrollment partnerships between high schools and college.
Science Coach
Board of Directors
FRED SCHMIDT
Board President and Co-Founder
Mr. Schmidt and his wife Jane are the primary benefactors of Science Coach, Inc.  Mr. Schmidt is the president of FWS Land Strategies, a real estate brokerage, investment, and consulting company since 1989.  Following his appointment by former Governor Eric Greitens in 2017, Mr. Schmidt continues to serve on the Safe Drinking Water Commission.  Mr. Schmidt is a graduate of Maryville University in St. Louis County, Missouri.
DR. GARY STOCKER
Board Vice President
Dr. Gary Stocker has substantial business experience in health care and higher education, skills in sales and marketing, management, consulting, operations, and technology. Majoring in medical technology at Eastern Illinois University, he earned a Master's degree in healthcare management and leveraged that education to manage quality and statistical operations for a 2-hospital system in St. Louis.  His 2010 doctoral dissertation addressed the technology acceptance of electronic medical records by nurses. Dr. Stocker's military responsibilities during his career included managing field-based clinical laboratory operations of U. S. Army Reserve medical units in the 102nd ARCOM.
As a laboratory manager of a medium-sized hospital in Oklahoma City, Dr. Stocker was known for his ability to create statistical models for work productivity in clinical laboratories. During ten years of sales and marketing experience for diagnostic medical equipment manufacturers throughout the Midwest, Dr. Stocker developed early versions of a sales force automation database that included automated pricing tools.
Dr. Stocker is a program director and full-time faculty at Lindenwood University and developed and implemented a wide variety of data and analytical tools for course scheduling and course demand forecasting.
Currently he is creating awareness of medical laboratory science careers and building a pipeline of talent for health care organizations.
BEN JOHNSON
Board Member
Ben is Vice President, Programs at BioSTL, where he leads its initiatives related to public policy, diversity/inclusion/equity, talent & workforce development, and fundraising.  Since 2001, BioSTL has laid the foundation for St. Louis' innovation economy with a comprehensive set of transformational programs leveraging the region's medical and plant science strengths.
Ben Johnson currently serves as Chairman of the national Innovation Advocacy Council (IAC).  The IAC informs and educates policymakers and elected officials to grow our innovation economy through federal legislation, programs, and funding that support practitioners on the ground.  IAC is SSTI's voice in Washington, DC.  SSTI strengthens initiatives to create a better future through science, technology, innovation and entrepreneurship.
He also is a Board member of the Missouri Biotechnology Association, Missouri's statewide biotechnology trade association, and St. Louis Makes, a nonprofit dedicated to reshaping St. Louis' manufacturing future.
Prior to BioSTL, Ben moved to St. Louis to complete the Coro Fellows Program in Public Affairs.
Ben received his M.B.A. from Washington University in St. Louis and his B.A. from Northwestern University, majoring in Economics and Political Science with a minor in Business German.
DR. DAVID LAZENBY
Board Member
Dr. Lazenby is currently the Chief Revenue Officer for Comprose, an Enterprise B2B SaaS business. He is a licensed and board certified psychologist with a PhD in performance psychology. His internship and residency programs allowed him to be the first U.S. psychologist in training to focus on positive performance in athletic, military and business environments. His doctoral dissertation focused on generational issues with wealth through family decision styles. He has guided Fortune 500 executives, professional athletes/teams/leagues, leaders of family business, startup ventures, Software as a Service businesses and U.S. special operations units for over 35 years.
Dr. Lazenby is an expert in simulation, systems thinking, scenario planning, Six Sigma/Lean, rapid prototyping, and getting things done (except on home projects) . He works to take psychology from academic theory to the real world. A Pracademic by Training – Implementing Science Thinking to real world challenges by being an applied practitioner in the wild.
JAKE HERTENSTEIN
Board Member
From 1999 to 2003, Jake was a Science Fair contestant in the Mastodon Fair and an International Science and Engineering Fair (ISEF) finalist from 2002 to 2003 with projects based on cryptography. He received the B.Sc. in Computer Engineering and M.Sc. in Systems Engineering degrees from the Missouri University of Science and Technology in 2008 and 2010 respectively. Jake is now living his dreams as a Product Security Engineer at Boeing, addressing Supply Chain Provenance through cryptographic countermeasures.
MADHAV SUBRAMANIAN
Board Member
Washington University, St. Louis '23
‍Cellular / Molecular Biology
* Regeneron STS Finalist
* ISEF 1st Place in Cellular and Molecular Biology (2019)
* 1st Place Award from Ashtavadhani Vidwan Ambati Subbaraya Chetty Foundation
* Published in Science Translational Medicine
A Florence Moog Scholar, Madhav is studying cancer biology with a focus on tumor immunology. He is a research assistant in the Choi lab at the Washington University School of Medicine – Exploring how vessel normalization in the tumor microenvironment can improve outcomes of immunotherapy.
Madhav is also a Research Mentor with iResearch Institute, training high school students in developing proficiency in bioinformatic techniques and applying knowledge base to develop unique research projects. Madhav wants to use his experience and insight to guide other students to ISEF.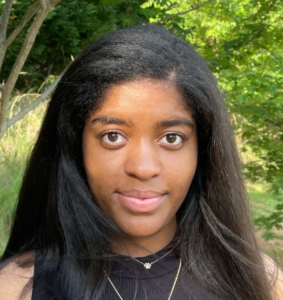 JOSAE NEPTUNE
Board Member
Josae used her biochemistry experience to inspire Title-1 students in both urban and rural environments. She noticed every student has an innate curiosity no matter the age and background. Josae shared her teaching techniques with beginning teachers to reinvigorate their students' imagination. During the initial COVID phase, she helped teachers fuse virtual and traditional teaching techniques with technology to keep students engaged no matter their location.
Josae joined Science Coach to assist in expanding its resources to the east coast. As a teacher, she would have loved to have had access to the Science Coach resources to further push her students' curiosity. Moreover, it renews teacher's passion for teaching as they see students experiment and question their learning.
Testimonials
"The Science Coaching program has provided my students the resources necessary to conduct science fair projects and has helped me be a better teacher."
– Ben Martin
"Being a Science Coach has been a very rewarding experience. I feel much more confident and knowledgeable about helping my students achieve success when doing independent research. Many of my students have won 1st, 2nd, and 3rd place in the Mastodon Art/Science Regional Fair as well as special awards ranging from scholarships to the opportunity to apply for additional science fairs, including the International Science and Engineering Fair. "
– Amy Kimbrell, High School Science Teacher and Science Coach, Crystal City, MO.